Deck Restoration and repair in Bloomfield Hills, Michigan
Supreme Deck Restoration - Bloomfield Hills, MI specializes in exterior wood and composite deck cleaning, sealing, restoration, repair and refinishing. We also restore log homes, fences, exterior wood siding and teak furniture. As professional deck cleaning contractors in Michigan. We have serviced and restored over 18,000 decks in the Bloomfield Hills, MI area since 1991. The removal of previous coatings that either peel or fade, including Behr Premium stain, is common for us. Our decks are stained with professional contractor grade oil based coatings that penetrate into the wood from Olympic, TWP, Messmers, Rymar, Duckback Superdeck and Sikkens Cetol Srd. These are "the best deck stains" and are proven to last the longest in the harsh , Michigan environment. Unlike our competition or painters, we apply all of our deck coatings by HAND BRUSHING the sealer or stain instead of spraying. We are a one stop deck shop for your deck. We are a licensed deck builder that can handle small repairs like a "handyman" for deck leveling, board replacement to complete installs. Unlike our competition that have a few employees, we have several crews that can tackle large condo complex maintenance in under a week and not all summer. None of our work is sub-contracted; all of our employees are trained to handle all of your exterior wood deck restoration needs.
---
CLICK HERE FOR FREE DECK ESTIMATE For Cleaning & Repair near Bloomfield Hills, MI.
---
Supreme Deck Restoration is also able to change out your rotted or warped pressure treated or cedar boards in your deck. Your deck is a large investment and it needs to be maintained every year or two to keep it sealed and protected from the harsh Bloomfield Hills environment. The sun's UV damage destroys the deck coatings and finishes very rapidly. Don't let other deck restore companies mislead you with warranties of several years. We find most exterior transparent wood deck coatings in Michigan only last for 18-24 months on the horizontal surfaces and 24-36 months on vertical surfaces. Even the top rated coatings and best deck stains like Olympic, TWP, Sikkens, Superdeck, & Rymar stain only last two summers at most. Let deck cleaning Michigan and Supreme Deck Restoration, Inc. give you a free estimate to restore your deck and Rainbow play system. Count on Supreme Deck Restoration to insure that your exterior wood deck is protected from the environment for years to come.
Deck Restoration in Bloomfield Hills (MI)
Supreme Deck Restoration has the experience to remove even the most stubborn of failed finishes, with the exception of solid color stains and paint. We use bio-degradable chemicals along with a pressure washer to remove stubborn coatings.  Behr premium water based semi-transparent stain from Home Depot is a common deck stain that homeowners apply and we remove because of failure. Behr stain was formulated for the West Coast and does not hold up well in Michigan winters. Most Homeowners find that come the following spring that the Behr product did not penetrate and starts to show peeling problems. The removal of Behr stain finish is a 5 step removal process. Behr stain or other film based water borne products are very hard and expensive to strip. These waterborne deck finishes can not simply be powerwashed to be removed. Supreme Deck Restoration uses chemicals to break down the finish, along with low pressure to remove failed coatings. Painters, low cost, and start-up pressure washing refinishes or deck cleaners like to save money and use the high force of the pressure washer to remove the failed coatings, instead of the correctly using bio-degradable chemicals. This high force pressure wash process by inexperienced deck companies is why the wood splinters after the deck has been cleaned and needs to be sanded. These are the articles homeowners read about that pressure washing is bad for the wood.
Deck Refinishers Near Bloomfield Hills, Michigan
We give free estimates in the Oakland, Wayne, Livingston, Washtenaw, & Macomb County areas. We have trained people in the office to answer your calls, not transferred to a cellular phone or voice mail. Deal directly with the owners on the day of the estimate for any questions that you may have about your exterior wood and composite deck or the refinishing of your Rainbow Play System. You will have an estimate the day of the bid and not several days later. Call us today for your FREE deck refinishing analysis. We set the standards in the deck restoration industry and are the premier deck refinishers and deck cleaners in the Bloomfield Hills, Michigan area and are glad to share information with you.
Rainbow Play System Refinishers near Bloomfield Hills, Michigan
We can refinish your Rainbow Play System or play set. You invested money in it and it takes up a lot of space in your backyard, so why not refinish it while you are doing the deck? We have refinished hundreds of play sets over the years back to the original factory finish. Remember, when your rainbow play system used to be natural redwood? We can refinish it for far less than the rainbow factory will. We use the original Rainbow factory Duckback Superdeck Heart Redwood Finish 1905.

SUPREME DECK IS A TREXPRO® PLATINUM DECK BUILDER FOR BLOOMFIELD HILLS, MICHIGAN
TrexPro® Platinum is the highest level of recognition available for an independent contractor. TrexPro® Platinum deck builders are the leading TrexPros in their markets, with demonstrated ability and expertise to design and build outdoor living projects with Trex, ranging from the simple to the most complex. Look for the TrexPro Platinum icon when you're searching for an official TrexPro® deck builder.
About Bloomfield Hills, Michigan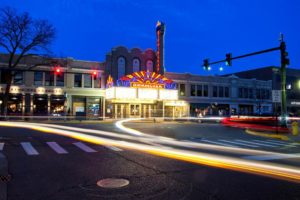 Bloomfield Hills is the location of the National Historic Landmark Cranbrook Educational Community and other historic sites listed on the national register of historic places. In popular culture, Bloomfield Hills was the setting for the 2005 film The Upside of Anger. In the 2002 film 8 Mile, Eminem mentions Cranbrook Kingswood while making fun of "Doc" because he attended Cranbrook, which is not considered cool or impressive in the atmosphere portrayed in the film. Bloomfield Hills is the hometown of the comic book character, Trance. Some scenes in Out of Sight with Jennifer Lopez and George Clooney were filmed at a private residence in Bloomfield Hills. (In the novel by Elmore Leonard on which the film is based, the most prominent street in Bloomfield Hills is described as "Vaughan Road, nothing but money."[7]) Jimmy Hoffa was last seen at the former Machus Red Fox restaurant in adjacent Bloomfield Township. The novel Gilda Joyce: The Ladies of the Lake is set in a private school in Bloomfield.
[source]
---
Other areas that we serve in Oakland County:
Northville
,
Novi
,
South Lyon,
Milford,
Farmington Hills,
West Bloomfield,
Bloomfield Hills,
Troy, Rochester, Rochester Hills, Royal Oak,
Clarkston,
Waterford, Southfield, Birmingham, Oakland Twp, Auburn Hills, Lake Orion, Orion Twp, Farmington, Fernadale, Berkley, Commerce, White Lake, Holly, Oxford, Wixom , Beverly Hills, Lyon Township, Orchard Lake, Huntington Woods, Bingham Farms, Sylvan Lakester
Save
Save
Save
Save
Save
Save
Save